E82 Thick M Sport Steering Wheel (Non Paddle Shift)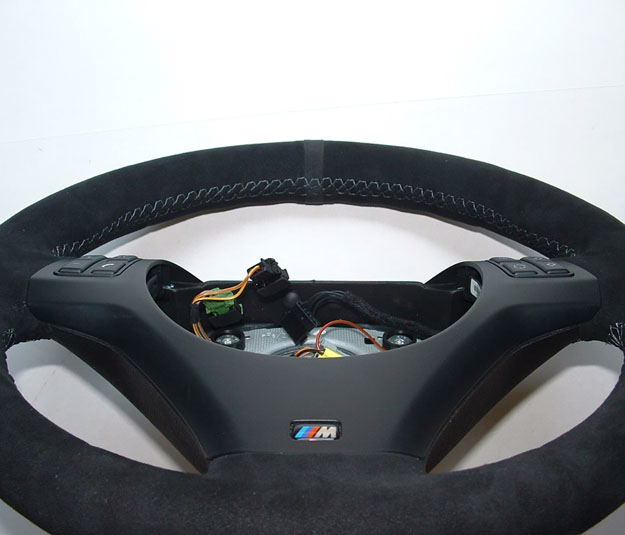 BMW E82/M1 Sport Steering wheel may fit other models. Please check with dealer for fitment.
The E82/M1 DCT option Sport Steering Wheel is Available Please contact us if needed.

Please note this purchase requires a core exchange. After using "Buy It Now"we will send you an invoice for the core exchange deposit of $300.00.

Read Core Exchange Details
Please contact us for any questions or questions about custom fabric/stitch colors as well as Two Tone Options.
We would be happy to wrap your current E82 Sport Steering Wheel to avoid paying a core charge deposit just contact us for details.
Typically Ships in: 7-14 Business Days.
 .