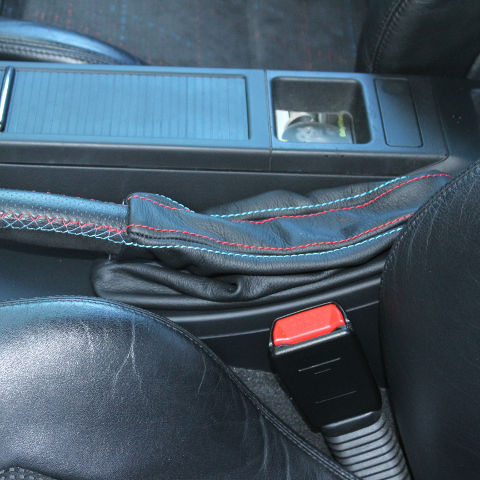 Our E46 leather emergency brake boots are made to order. Our boot patterns are an exact copy of the factory boots.
Our boots do not come with the base plastic mounting ring and will require re-using current car's boot ring.
We also have various thread colors in stock that are not listed. Email us for more details.
Order an E46 Leather Emergency Brake Boot
Enter your telephone number