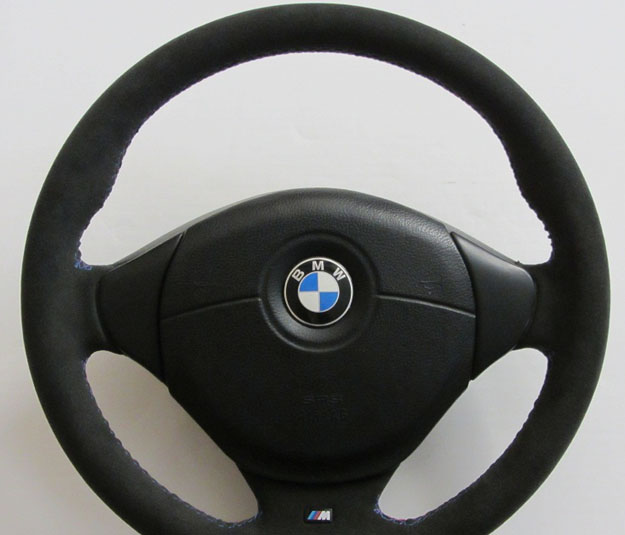 BMW E36 M Sport Steering wheel may fit other models. Please check with dealer for fitment.
Please note that this purchase requires a core exchange. After entering your order, we will send you an invoice for the core exchange deposit of $250.00.
We would be happy to wrap your current steering wheel to avoid paying a core charge deposit.
Please contact us for any questions about custom fabric and stitch colors as well as two tone options.
Typically ships in 7 to 14 business days (times may vary due to holidays, Car Show Season)
Order an E36 M Sport Steering Wheel
Select the color of the 12:00 center stripe
Enter your telephone number


Alcantara Stock Colors