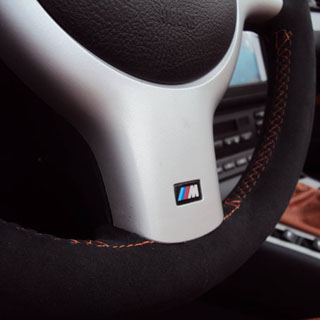 Trim wrapped in 3M Vinyl price includes a $50.00 Core Deposit that will be refunded when old lower trim is returned. The trim must be in "wrap able" condition: no broken tabs, gouges, and trim must have an undamaged M Logo attached. Matching interior trim wrapping service is also available upon request.
Colors include:
Matte Black
Black Carbon Fiber
Silver Carbon Fiber
Brushed Aluminum
Matte Graphite
Order the M3 Lower Steering Wheel Trim
Enter your telephone number
Product Gallery: Click image to view larger.
Matte Black
Black Carbon Fiber
Silver Carbon Fiber
Brushed Aluminum
Matte Graphite