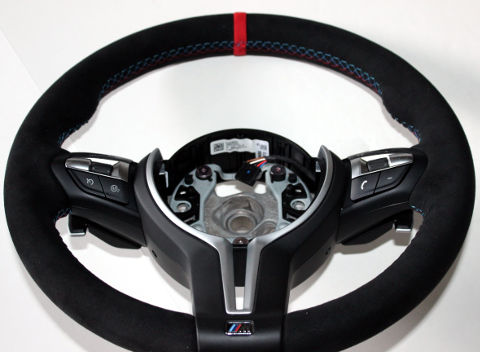 The BMW F30 DCT M Sport steering wheel is available in the heated or non-heated option. When purchasing this wheel, please contact us to confirm the options currently in vehicle. This wheel may fit other vehicles. Please check with dealer for fitment.
Please note that this purchase requires a core exchange. After entering your order, we will send you an invoice for the core exchange deposit of $300.00.
We would be happy to wrap your current steering wheel to avoid paying a core charge deposit.
Please contact us for any questions about custom fabric and stitch colors as well as two tone options.
Typically ships in 7 to 14 business days (Times May Vary due to Holidays, Car Show Season)
Order an F30 DCT M Sport Steering Wheel
Select the color of the 12:00 center stripe
Enter your telephone number


Alcantara Stock Colors